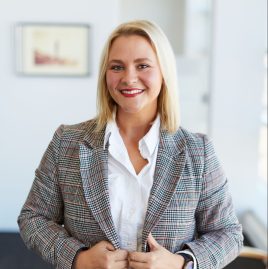 Amy works in both local and international markets as a Generalist Recruiter, her true passion lies in the Sales and Marketing sector.
After embarking upon careers and study in both teaching and culinary arts, Amy discovered the crazy world of recruitment and hasn't looked back since. Fast forward over 10 years, servicing both international and local markets as a Generalist Recruiter her true passion lies in the Sales and Marketing sector. Driven to provide a superior, personalised recruitment experience, Amy uses her experience within the industry and her passion for people to deliver results. With the philosophy that people and experiences truly matter she is passionate about seeking mastery, high performance and building strong relationships.
Amy's foundation came from a boutique style agency and has always appreciated the quality relationships she was able to make with the personal approach that it allows. After successfully opening and managing her own agency, Amy moved to New Zealand with her young family and has enjoyed getting into the kiwi lifestyle.
Amy is your go-to person for a new hire or a career move, offering advice and insights into relevant trends to source and place the best candidates.
Being the Queen of multitasking, when she isn't working, she is running after her two children, walking in the hills or on the beach with their much-loved pup, Archie.