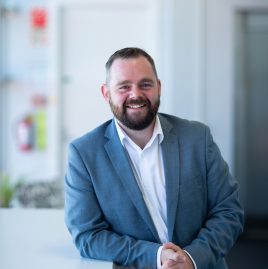 Colin's professional life has been diverse, from IT to accountancy (including forensic and insolvency), to real estate, and recruitment
Moving to Canterbury over 10 years ago, he developed strong, reliable networks throughout the region. Alongside the array of business acumen developed through his career, Colin's natural tenacity, energy, and enthusiasm has led him to success in recruitment.
By partnering with clients and candidates, Colin prides himself on building lasting business relationships and gaining a thorough understanding of their needs, and leveraging his in-depth industry knowledge and wide network, Colin consistently matches the best candidate to the role and continues to be highly recommended by past clients and candidates.
Specialising in corporate recruitment, Colin has successfully recruited for some of the country's best known businesses and regularly identifies top-tier talent often unavailable through traditional recruitment channels.