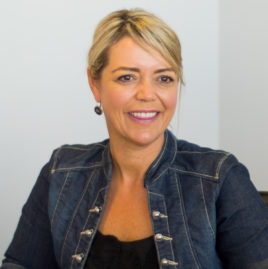 Originally from the UK, Roz grew up in Christchurch having moved here as a youngster. However, a working holiday in Europe was the start of her recruitment journey.
Securing her first role in a recruitment agency in London gave her a taste of what was to come and her career within the industry has progressed 30 years, taking her across the globe – Europe, South Africa and back full circle to New Zealand. Having worked across multinational and boutique agencies undertaking a variety of roles – from start ups, to recruitment and service delivery, developing temporary and contract services, permanent and project recruitment, executive contracting services and leading and developing teams. Throughout this time she has always maintained a focus on service and delivery, with both candidates and clients.
With over 30 years' experience in recruitment, Roz has built an enviable reputation for integrity and honesty in her approach – this has led to extensive client networks across many levels and industry sectors and a great candidate referral network.
Since joining Crescent, Roz has developed a strong profile within the Manufacturing and Production sector, recruiting Technical and Engineering capability.  She has a real passion for working within the Environmental Sector including Multidisciplinary Consulting Engineering firms, providing permanent appointments and contracting of specialist resources.  
Additionally – Roz continues to manage the demand of our Temporary Resource pool, providing contract and temporary staff at all levels and disciplines.
She looks forward to hearing your story and being part of your business performance goals.