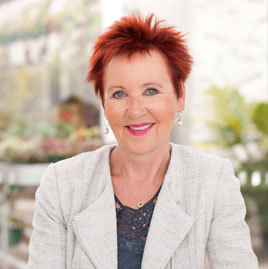 Heidi has over 20 years' experience in recruiting at all levels of the ICT and Engineering industry and has been particularly successful in matching the right people to company culture.
Originally from Germany, Heidi has been successful in the New Zealand ICT and Engineering Recruitment industry since 1992. Her consistently strong commitment and high quality contribution to staffing needs of the local industry can be directly contributed to her hands-on IT background and experience.
With a Computer Science degree and prior to joining the recruitment industry, Heidi progressed from Analyst Programmer, ERP Consultant and Business Analyst positions through to Account Management and Sales roles within large corporate international organisations.
Her vast experience and long history in the industry positions her well to identify and select top talents in the market. With a global and local network of high profile candidates, Heidi's sourcing and selection capability adds huge benefit to companies who want to attract the best talents for permanent or contract roles.