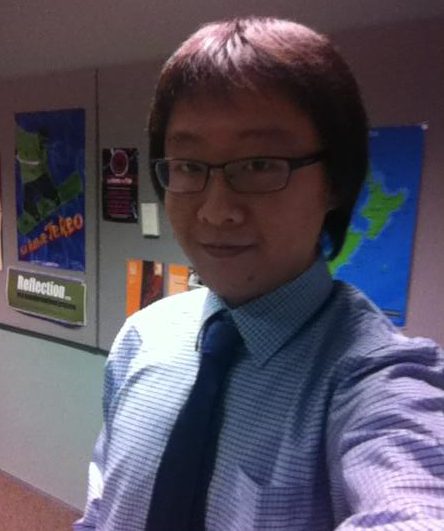 What was the biggest challenge in going through the immigration process and deciding to immigrate to NZ?
The biggest challenge of going through the immigration process is the cost, the application fee of work visa and resident visa is very expensive.
What was your expectation of New Zealand / Christchurch and how did that compare with what you found here when you arrived?
Honestly, I was a bit afraid of being an overseas student in a totally strange country – New Zealand, I graduated from the college and had worked in China for 3 years, I wasn't quite confident about how good I can be backing to school. Besides, it was really stressful that I was nearly unable to speak English, and I had to deal with the language requirement to be able to get my qualification in New Zealand as quick as I can.
After I arrived in New Zealand, I found it was not that hard to communicate with the local family – my local parents are so nice, they knew I come from another country and speak a different language, they taught me language, culture, lifestyle, everything. And I did find that New Zealand is such a lovely country and Christchurch is such a stunning city even though it was damaged a little bit by the earthquake.
What is your overall impression of New Zealand people and the work place, social life, cost of living, accommodation and anything else you would like to mention?
People in New Zealand are quite enthusiastic – based on people I know. I have good friends here, New Zealanders, English, French, we are from different place in the world but we always have same things to do, work, sports, weekend drinks, and interesting topics to talk about.
The cost of living is not cheap, especially I live on my own, no roommates to share the rent, however it makes convenience to my daily life, no troubles with noises or hot water.
What was your experience with dealing with recruitment agencies during the process?
The most important thing to be working with recruitment agencies is honesty and trust. Be honest to recruiters and trust that good things must be coming back, just be patient.
What is your work environment like and how does that compare with your work environment in your own country?
The places I have worked for in New Zealand always have clear plans and reasonably workloads that give me quite good work life balance, unlike what happened very often in the places I worked for in my country – overtime working is the most common thing.
What are you missing most about being away from home?
My parents, and the girl I'm in deeply in love with.
What are you happiest about since you arrived in Christchurch?
I think, in my opinion, the happiest things is having my own life away from my family, although sometimes it's quite hard.