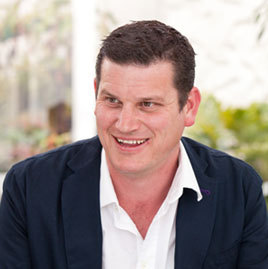 Andrew has spent 15 years working in banking and financial markets before returning to Christchurch where he works with companies throughout New Zealand to attract and recruit talented professionals
Andrew grew up in Christchurch obtaining a Bachelor of Commerce from Lincoln University and a Post Graduate Diploma in Banking from Massey University.
He then spent fifteen years working in a number of different institutional banking roles where he worked with a number of large corporate clients and fund managers both locally and globally. His last role was Director, Sales within the financial markets team of Australaisia's largest banking groups.  He returned in Christchurch in 2013 where he now works with clients throughout New Zealand to attract and recruit top talent.
He has successfully recruited a number of senior banking, finance and insurance roles thoughout New Zealand and has been able to utilise his knowledge of the industry to introduce new entrants to the sector.
Outside of banking Andrew has also successful recruiting for senior roles with a sales and commercial focus.