Do you need a wingman or woman in your job search?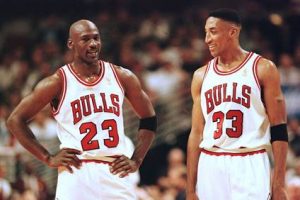 Having enjoyed watching the Michael Jordan documentary "The Last Dance" I am left with the realisation that to truly be great and reach our goals we all need a Scottie Pippen (aka wingman or woman).
This begs the question, do you need a wingman or woman in your job search? This may be even more important in the current environment as candidates are forced to pivot and adapt their careers to the new operating environment.
You don't have to be chasing the same goal just someone who is invested in you reaching yours, if they know you well, they can give some honest feedback on your strengths and areas where you can develop further. This can be someone to keep an eye out for opportunities on your behalf, smooth the roadbumps and share successes with.
If you are not the worlds most confident networker this can be someone to attend events and give you the confidence to put yourself out there.
At Crescent we work across a number of different industries so if you want advice or have a chat about what we are seeing in your market please get in touch or follow us.
We will continue to update our followers and network on current opportunities and provide you with relevant content.