Meet the team: Amy Walker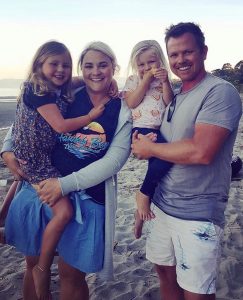 1. What is something not many people know about you?
I'm allergic to all seafood
2. Why did you get into recruitment?
Like most, I fell into it. Not intentionally. Persuaded by the Recruiter I was registering with. "We have a position open and you would be great!" Almost a decade later and I have never looked back.
3. Favourite city/country you have been to?
It's a toss-up between Paris and Fiji. Paris for its historic, romantic-feel and Fiji for its tropical island bliss.
4. Favourite thing to do at the weekend?
Camping in summer or a cosy weekend away. Taking our bikes along and exploring.
5. What do you like best about your job?
Connecting with people and making a difference. I love thinking about how many families I have impacted by securing someone their dream job.
6. What is your biggest fear?
Losing a loved one and spiders.
7. Favourite food/cuisine?
Italian (carbs, carbs, carbs!)
8. Cats or Dogs?
Both! ( I have one dog, two cats)
9. What song would you sing at karaoke?
Fire by Bruce Springsteen
10. What was the last film/tv show you watched?
Ozark (Highly recommended)
11. What does recruitment in the future look like?
More digital, more contractors, even more fast-paced (thanks to technology).
12. What has changed most about recruitment since you started?
No more piles of job or candidate files (Yay for mostly paperless!) and no more photocopying! Skype Interviewing, decent CRM software, remote working.