Recession-Proof Your Career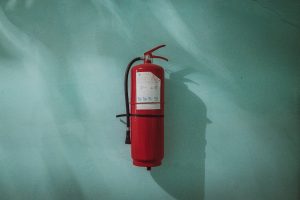 Some experts believe a recession is inevitable. In the last recession — which kicked off in 2008 the unemployment rate rose after the global recession hit New Zealand. In the December 2007 quarter, the last quarter before the contraction in real GDP, the unemployment rate was 3.8 percent. And so, it's no wonder workers across the country are worried.
"The current economic situation is rapidly evolving as the novel Coronavirus outbreak continues to spread. In a time of uncertainty and fast-changing events, economic data can quickly become obsolete. It's more critical than ever to have the latest insights on how current events are shaping the economy today," -Senior Economist and Data Scientist Daniel Zhao.
But there is some good news:  We'll guide you through what to expect in the event of a recession, from what jobs might be safest to how to build a back-up plan and what you can do if you do lose your job.
Jobs That Are Safe (and Jobs That Aren't)
While it's safe to say most jobs aren't truly recession proof, some industries may be safer than others. "Anyone in medical industry is considered pretty recession proof," says Jill Jacinto, a millennial career expert. "It's a service people will always need—especially as Baby Boomers continue to age and require more of them." Jacinto says that people who work as doctors, therapists, nurses, pharmacists, and senior care providers may be the safest.
In addition to jobs in the healthcare industry, "government positions, the financial industry, IT, and technology are more recession-proof industries," says career coach Hallie Crawford.
Jobs that typically aren't safe and are often the first industries to be hit by a recession are retail and service-based. "If we look back at the recession ten years ago, the hardest hit areas were architects and construction, travel agents, event planning, and real estate," says Jacinto. This makes sense since people are scaling back from buying homes and starting home improvement projects when money is tight. They also are giving up those planned overseas holidays.
So what can you do to protect yourself through challenging and uncertain times?
Upskill: relative to your particular job or industry—even if your work isn't requiring you to do so. Whether you work in an industry that's more (or less) recession-proof, it's always smart to refine certain skills that will be valuable no matter the state of the economy. Experts say, "The people who tend to survive redundancies are the ones most adaptable to change." Tech skills, regardless of where you work, are important. Knowledge of technology is always going to be a must-have and project management skills are skills that can transfer to almost every job and industry, and they should be highlighted on a job application.
Be the "yes" person: —the one who is proactive about taking on projects and is always willing to go the extra mile. (Making yourself indispensable is always a good idea!) Be indispensable to your employer by making sure that your value is aligned with their needs, particularly during a downturn. Ask yourself, what value do you add to the team? What gaps do you help fill? What problems do you solve? Regardless of a title, you must be able to say why you are valuable. If you can't answer this, it's likely that no one else can either.
Build a Back-Up Plan: Having a back-up plan will give you peace of mind and a path to follow should a recession hit. Strengthening your network and keeping your online profile and presence up-to-date, so others know who you are and how you stand apart from others with similar backgrounds. By doing this, you have already done the meet-and-greets and can ask for job recommendations and referrals.
Keep mentally fit: As recession fears intensify, a critical part of managing your career in a downturn is also managing your emotions. Build habits that allow you to decrease your stress levels and increase your mental wellness, such as a regular exercise routine, limiting exposure to the 24/7 news cycle and social media, and regularly setting aside time for yourself so that you can recharge your batteries. From a job perspective, you should also "mentally prepare yourself for having to accept less money, benefits, or—the most likely outcome—taking on more work during a recession," says Crawford. In recessions, companies may try to do more with less, and your job—or a new job—may look very different to what you had in mind. "Consider ways to be more efficient with your job, in case you are asked to take on an additional workload," Crawford suggests. An obvious one, is to reduce your spending so that you'll be financially prepared for whatever may come.
Talk it over: Be careful when chatting to your employer about potential recession risks. Approaching the topic directly could make your position appear weak, especially if you want to position yourself as a strong employee. Chances are that your boss has no idea. Instead, broach the company and economy issues in a one-on-one setting and in a way that doesn't address your job specifically. You could ask: How the organisation is doing? How could the state of the economy impact the organisation? And what planning should the company or your department be doing to prepare for a possible recession? By taking a proactive stance and opening a possible conversation for a plan of action is a positive way to address it. These turbulent times call for collaborative thinking.
Get in touch with your Recruiter: Yes that's us! In a recession, in certain industries, vacancies become scarce and competition is high, so keep in touch with your recruiter so they bear you in mind for potential opportunities. Tell them about your career plans and any concerns you might have. We are here to support you!
What to do if it happens to you?
If the worst should happen and you are made redundant during a recession, you may have some options.
Now is the time to review your contract and study your company's policy on redundancy. You might be owed some money for unused annual leave or a pay-out of some sort. If your contract is unclear, schedule a meeting with HR.
Experts have also encouraged to find out what insurance benefits, if any, you'll be entitled to in the event of redundancy.
Another option if you are made redundant, is to potentially ask your employer if there's an opportunity for you to work as a consultant or contract employee, even part-time. If the move is permanent, ask if they see any chance to be re-hired in the future and ask them if they are willing to give you a recommendation on LinkedIn or to be a reference for you. Feel free to ask your employer for any connections or referrals they may have to other organisations for possible jobs. They may be able to point you towards a great opportunity—or at least in the right direction.
Managing your career by being proactive and prepared is what will allow you to be recession-proofed during the challenging times, while also positioning you for continued career success and growth. I know it's hard out there but I also feel strongly that this is a time for dramatic personal growth. Most people are going to complain and wait for someone else to help them. The rest of us will change, adapt, and succeed in the new land of opportunity.
Kia Kaha New Zealand, we have got this!
Written by Amy Walker – Senior Consultant, Crescent Consulting