Selling and Developing Business in the Recessionary Environment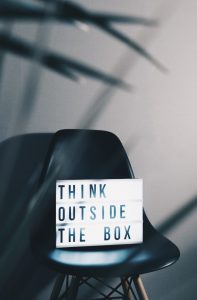 Like most other companies in New Zealand we have moved to getting together remotely to discuss clients, candidates and planning for what happens next, while we were left with more questions than answer the one of the questions that we could answer was "what was it like working through the GFC?".
That quickly made me realise that a vast number of our team that entered the work place in the past twelve years have only experienced the subsequent period of growth. I spent some time over the weekend reviewing a number of articles written in the post GFC area to help prepare for the next phase.
A few key takeaways for selling and developing business in the recessionary environment:
Transparency is the key to developing strong business relationships in a recessionary environment.
Firstly, it provides information to your stakeholders so they can help generate new ways of working with you, cost management, to create new products or services and alter ways of working towards a mutually beneficial relationship.
Secondly, transparency enables empathy which is important to selling and it deepens personal relationships. Relationships formed under times of stress are the strongest.
And transparency is the antidote to suspicion, during a recession bad behaviour goes up and buyers become more suspicious. Transparency eases suspicions and will help to put your stakeholder's minds at ease.
According to "Conceptual Selling" by Robert Miller and Stephen Heinmann, lack of trust is the primary reason the customer decided not to buy. The next most important reason for not buying is 'no need' or 'no desire to change', 'no budget' is one of the least important considerations. The elephant in the room for failure it trust.
Stay visible in your client's mind, look to increase your exposure within the marketplace, increase attention on your products or service along with your personal and organisations brand. Henry Ford once said, "A man who stops advertising to save money is like a man who stops a clock to save time".
Surround yourself with great people, success in sales is part talent and part the conditions you put the talent in. A great talent strategy is not only finding them, it is the hiring process, on boarding, training and ongoing support and succession planning. A strong team is especially important with your market is not growing.
Don't forget the customer experience, this can be more relevant in difficult economic times. As customers become more price sensitive it is important that organisations focus on the intangible part of their offering. Look at the customer experience as a value differentiator, a way to attract and retain customers.
"Fish where the fish are" or in other words get targeted, spend your efforts where you know your efforts have the best chance of being rewarded. Another way to look at this is to ensure you are connecting with the right decision makers within your customer's organisations.
We must all remain agile and open to change as we enter the new operating environment. While we cannot control the changes in the market in which we operate we can control how we respond to these changes.