Christchurch Returnee Reflections
It's been a couple of months since my family and I landed back in The Land of the Long White Cloud. Having been born and breed in Christchurch I was pretty sure I knew what to expect (even after completing a decade long OE). Yet somehow Christchurch still managed to surprise me…in a good way!
Here is a handful of quick things that have really stood out since being back…
Alleyways, parks, playgrounds and "spaces"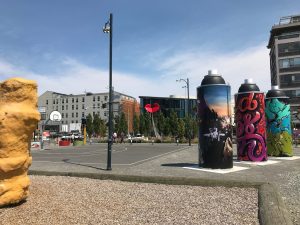 The Garden City has always boasted great parks and gardens but now you can add lots of great new alleyways, playgrounds and spaces into the mix. Spaces in particular are an interesting one. They've always been a part of Christchurch (think back to the old Dux at the Art Center) but since the rebuild, it's great to see that there is special effort being made to put them all over the place.
Coffee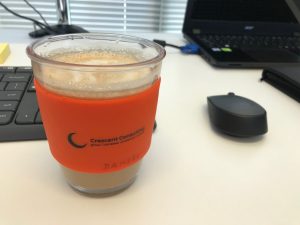 People take their coffee seriously and the coffee turf wars in Christchurch are real!
On one of my first days back I had 3 client meetings…which in Christchurch meant 3 coffees. By mid-afternoon I felt like I was about to OD on coffee. People even joke about employees leaving jobs here because the coffee in their office kitchen isn't up to standard.
Tech and cool companies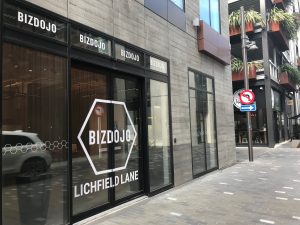 There are so many innovative Christchurch companies at the moment and a lot of them aren't even well known locally. As is the way with a lot of tech companies, it's easy to remain relatively quiet locally while making a significant impact overseas with an international customer base. Working in IT recruitment, I often get to hear about "small" companies that have significant customer bases overseas while preferring to keep their 3 staff members and HQ in Christchurch.
People love to chat
For anyone who lives in NZ, this goes without saying. However, as a returnee, this really stood out. Whether you're standing in a line waiting for a coffee, walking in the Port Hills or working on your tan in a park, people will not hesitate to start a full-fledged conversation with you.
Meet-ups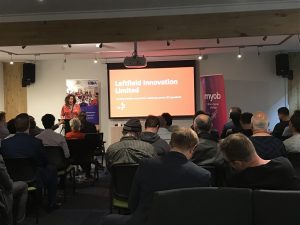 Considering the above point, there is no surprise that Christchurch hosts a huge number of meet-up events every week. For anyone new to the city, these meet-up events are a great way to meet people and learn about what's happening in your area of interest. For example, I've been loving the weekly Coffee and Jam events in the Epic Building. These are organised by The Ministry of Awesome and help to create a platform for aspiring entrepreneurs, start-ups and innovators…plus there is free coffee and jam!
A number of these points can definitely be applied broadly across most of NZ but over the last 7 years there is no doubt that there has been significant change particularly in Christchurch. There are dozens more "new" things that have been noticeable since returning so the above list is by no means a definitive one.
As with most change, there are often controversies but I get the feeling that everyone both new and old to the Garden City is optimistic and excited to see how the city transforms even further over the next couple of years.