The Year Ahead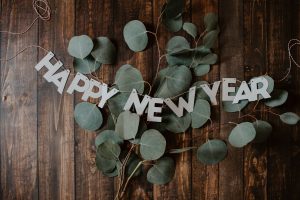 The Year Ahead
There has been plenty written about 2020 and the effects on recruitment, our traditional summer break provided us with plenty of time to ponder the year ahead and what that will mean for our business.
In short no one knows, one thing that 2020 has taught us is that the markets in which we operate in can change overnight and the only thing we can do is adapt and keep moving forward. We saw a number of themes emerge in the latter part of 2020 and we can only assume these will continue into 2021.
With borders closed for the foreseeable future we will continue to see a strong demand for talent, for employers, they must differentiate themselves from their peers to attract top talent. Border closures also pose challenges for candidates, with the traditional OE now off the cards for the foreseeable future we are still not sure what this will mean for the employment market. I did have a conversation about this and one client was looking to second NZ based employees to offshore teams to provide them with the experience that come from working offshore.
Flexibility seems to be a key theme of 2020, both from an employer and employee point of view. We have seen an increase in demand for temporary and contract staff as employers want to rebuild their teams but also want increased flexibility with the heightened level of uncertainty. We have also seen a number of candidates embrace the flexibility that contracting can provide and have a greater sense of autonomy.
We started to see an increase in employee mobility last year, we believe this will continue. From the discussions with candidates the reasons were varied from lifestyle to financial. As we see an increase for talent we believe that flexibility around where employees are physically located will become part of their employer branding and candidate attraction strategies. As we continue to read about increasing house prices and the cost of living we will continue to see the financial element as a factor in the candidate decision process.
Having survived 2020 we are looking forward to the challenges that 2021 will deliver.