Tips for Job Seekers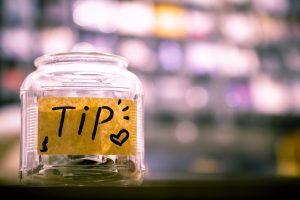 Tips for Job Seekers:
Remember your CV and online profile is not a tattoo, it does not have to stay the same forever!!!
If you find yourself in the market for a new job, treat it as a job in itself. Your CV, cover letter along with your online profile is a living document so tailor your cover letter and CV to the role you are applying for.
Be clear on why you are applying for the role, apart from the pay check, why do you want this role? Take time to reflect on your strengths and experiences and how these are aligned, remember, no one is the perfect fit.
Research the target company, it is surprising how many candidates head along to interviews and have no idea about the company they are hoping to work for. A simple online search can provide you with enough information to ask insightful questions about the company and the industry.
Create your online brand, let's face it people will Google you, with Linkedin as our primary tool make sure you are using it to your full advantage. It is also a tool that will allow you to connect with recruiters and the companies you are hoping to work for. Build a network and don't be afraid to reach out to people and ask for help.
Remember to say thank you, no one likes delivering bad news. If you are lucky enough to secure an interview a quick thank you note to the hiring manager can go a long way. You may find that you are not the best fit for the role you have applied for but there may be a role coming up that you are better suited for.
Finally remember to maintain a positive attitude, I know this can be hard but attitude is extremely important, people can sense desperation and despair, people want to hire confident and positive people.
Cover letter.
A poor cover letter can impact on how you and your CV are perceived. Your cover is the perfect opportunity to briefly summarise your specific skills set and how it applies to the role you are applying for.
This is your opportunity to tell the potential employer a little more about you, your personality and why you are a great fit the role you are applying for.
In general a cover letter should;
Keep it concise, your cover letter is not you CV, one page only
Clearly outline your previous experience and how this is aligned to the role you are applying for
Why you believe the company or organisation will be a fit for you
Make sure you have read the advertisement and understand what is required – this can be referenced in your letter
Ensure the language you use is polite, positive and confident and matched to the language of the employer or recruiter
Double check your spelling and grammar!!